How To Go About Checking Your Website Traffic Statistics
Warning: Because there is an incredible amount of useful information available when keeping track of your website traffic statistics, it can become overly addicting and time consuming. This is quite normal if you are new to blogging, but try to work through it quickly, and don't continue to obsess over your stats.
Now, before you start doing some serious tweaking to your project, I suggest having at least 30 days of web stats to review. The reality is that your web stats only really become informative over a period of time. You don't want to be like the gardener who plants a seed and digs it up every day to see how its doing.
Website Traffic Statistics – Total Visitors
This the pretty much where everyone starts and is most often stat that is checked. Is the amount of visitors to your site increasing? Why and why not? And here are just a few of the questions you will be asking. Is it tied to a particular type of posts or how frequently I post? How are the other sites that are linking to me affecting my traffic? Is it converting traffic or junk traffic? How well are my offers converting?
Visitor Time Spent on Site / Page views / Bounce Rate
Although these are all separate stats, they can be analyzed together to give you a good sense on whether your content is engaging enough. How long are people are staying on your site and if they are digging deeper into your website. The longer they stay usually means you have some engaging content, or maybe that they have forgotten to close their browser.
Page views tells you if they are just scanning over your your main page, or are they following link into your site? If they are, what are they looking for? This can give you a direction to follow.
Your Bounce Rate is your 'sticky' factor. Along with the other stats this lets you see how many people have arrived at your site, if they just scanned and left without looking into what else you have to offer. This is a key metric to keep track of and allows you to figure out how to make your website more sticky. Sticky = more search engine love.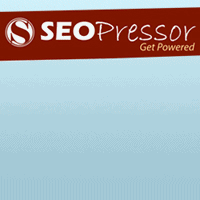 To Improve Your Website Statistics Click Here
Website Traffic Statistics – Referral Stats
Where are your visitors coming from? Who is sending you traffic, or not? And why? This is where you can see how you can improve your SEO methods
Unique Visitors – Returning Visitors
How many people are becoming loyal readers, and how many new visitors are you attracting? And are you converting these new visitors?
Exit Pages / Outbound Clicks / Where People are Clicking on your Pages.
Where and why are people exiting from your site? Does one specific page stand out from the rest? Find out why. Outbound clicks will tell you what people are clicking on to leave your site. Now you want people to click around, but if they are being drawn to a particular place you should find out why. Where are people clicking? This can help you with the design and monetization of your site.
Website Traffic Statistics – Monetization Stats
If you have put together a site to mainly make some money, you really need to pay attention to this. You can not only see what pages people are clicking on, but where on the page they are clicking or not. This is where your testing comes in. Sometimes it is good have different links that direct people to several of the same basic opt-in pages that are each tweaked a little differently in order to to see what converts best.
Popular Posts / What Kinds Of Comments and Questions are Being Asked?
Once you have this information you can use it to optimize the information you are offering and direct people deeper into your site.
Website Traffic Statistics – Keyword Traffic
This tells you if the keywords you are using are working, and if they are sending you the right kinds of traffic. If you are doing PPC, this is an absolute must to keep track of or you will be throwing money away. Knowing what keywords are working or not, will help you to improve your SEO techniques.
Your RSS Stats
If you aren't using RSS feeds such as Feedburner, get started now. With just a few clicks people can be subscribing to and even syndicating your site. Many people will subscribe for just certain types of information and this will give you more clues to what is working best.
Checking Website Traffic Statistics in cPanel
Check your statistics and website traffic through Awstats, which is built into cPanel. You can track unique visitors, visits per page, hits, pageloads, and bandwidth.

You can find where the customers are coming from, traffic from search engines, sort by country, browsers and so forth.
Website Traffic Statistics – Traffic Trends
Depending on you niche, are you capturing the right kind of seasonal traffic? Were there 'bumps' or 'dives' at certain times? What are you daily and weekly trends? Are there certain times of the day or week when more people come to your site? This can give you an idea of optimal posting times.
There are also many other revealing web stats such as the geographical regions people are coming from, knowing which browsers people are using, and how many comments a particular post may have gotten. In fact, how many posts have you made and over what period of time?
Keeping track of your website traffic statistics and putting them to use, can only lead to more search engine love.Unless I have some really special project going on, I generally check over my web stats once a week, and then give them a through going over once a month.
So I encourage you to start paying attention and putting them to good use.
Be Fearless
Karen Fields